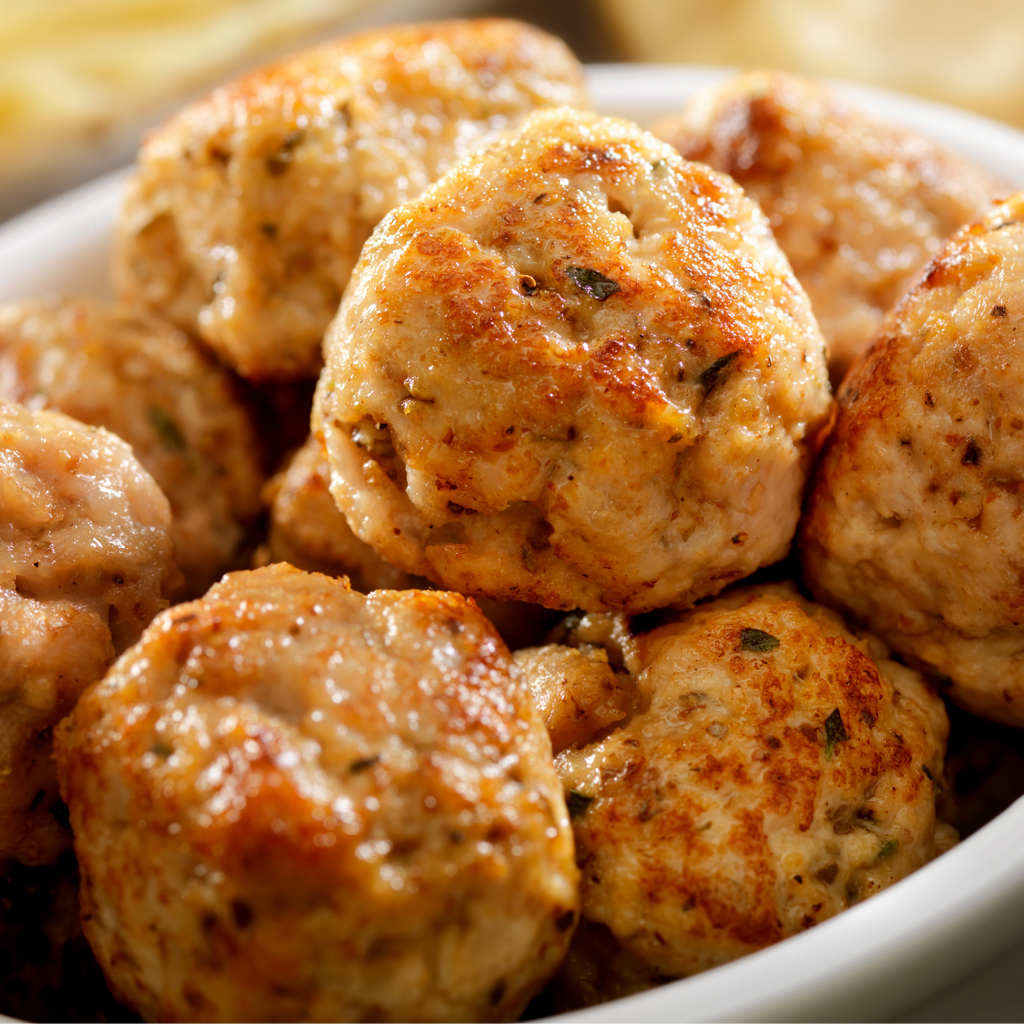 February 09, 2023
Here's an easy recipe featuring our Tex Mex pecans that you can add to any meal. It's incredibly versatile in that you can adjust the spiciness up or down, depending on personal preference. We like pork for this recipe, but you can substitute a meat lower in fat, like turkey, if you prefer. 
Serve with a side salad and your favorite pasta or rice (or substitute spaghetti squash or riced cauliflower if you prefer).
Ingredients
1lbs pork mince

1 egg

1 tsp. garlic (or 2 finely chopped garlic cloves)

2 tsp. salt

1.5 tsp. black pepper

finely chopped chives (as much you have/want)

1/4 cup Royalty Pecan Tex Mex Pecans

Your preferred oil for browning the meatballs in a pan

Additional spices to taste (cayenne pepper, cumin, chili powder, etc)
Instructions
Chop the Tex Mex Pecans into a fine chop. The finer the better, since we'll mix this with the meat. 

Combine all ingredients in a large bowl and mix well. Roll the meat mixture into balls.

In a skillet, non-stick frying pan, or electric frying pan, heat the oil and brown the meatballs on all sides.

Move them into a casserole dish and bake at 350F for 10 - 20 minutes depending on the size of your meatballs. To make sure they are fully cooked cut one in half or use a meat thermometer to check for an internal temperature of 145°F.